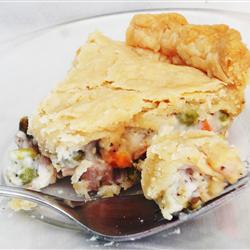 Christmas is over and you're left with a garage full of boxes to return to the recycling depot and a fridge full of turkey. At this point my family is usually unwilling to eat another meal of turkey, mashed potatoes and gravy so I need to get creative in the kitchen to avoid the leftover turkey going to waste. 
- 
Turkey Tetrazzini, I can't pronounce it but I love this pasta dish!
For anyone who knows me, being creative in the kitchen is NOT one of my strengths! However, these two recipes are easy to make and do not require shopping for ingredients that you will never use again and don't even know where to find in the grocery store in the first place.