Neighbourhood Tours
 > Ocean Park and Crescent Beach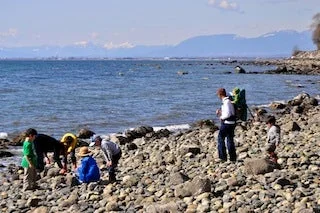 Ocean Park is a residential community within South Surrey, British Columbia. It is located west of White Rock and south of Crescent Beach. Ocean park has several parks, two schools and generally quiet tree lined residential streets with single detached home. Many homes are walking distance to the beach and some have incredible ocean views. Businesses in the community are centered around Ocean Park Mall at 16th Avenue and 128th Street.
Want to explore? Check out the
Open Houses in Ocean Park this weekend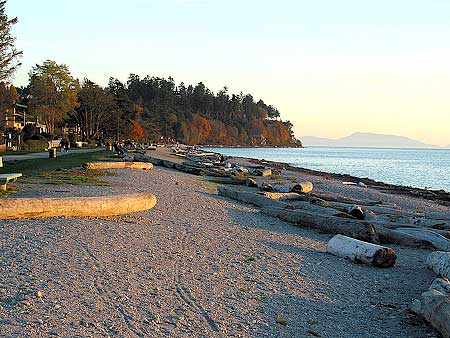 Crescent Beach
is a community within
South Surrey
,
British Columbia
. Crescent Beach is home to
Camp Alexandra
, the Crescent Beach Pier and
Blackie Spit Regional Park
, all local landmarks. As well Crescent Beach is the home of the "Crescent Beach Swim Club", a local club that offers swimming, sailing, tennis, water polo, and triathlon lessons to kids. On the southern end of Crescent Beach, near the bottom of 101 steps staircase at 24th Ave. is the 120 tonne Crescent Rock boulder . Crescent Rock Beach is the 6.5 km. long rugged strip of shoreline from Crescent Beach to White Rock at the base of the Ocean Park bluffs historically favoured by families and publicly endorsed by Surrey.