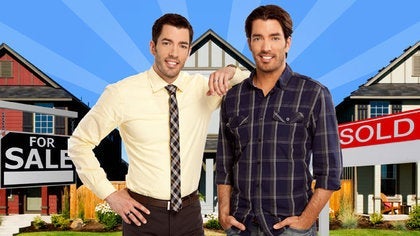 The TV show
Buying & Selling with The Property Brothers
is coming to Greater Vancouver in February to shoot a number of episodes and the producers have asked for my help to find prospective sellers.

Are you thinking of moving but know that you need a few renovations before you list your home. Let me know! The producers are asking for referrals of homeowners who fit the following criteria:
Planning on selling their home soon
Fun and outgoing family with a child/children
Outgrown current home
House needs a light facelift
Detached house over 2,000 square feet (excluding basement)
In the Greater Vancouver Area
If you are chosen for the program the renovation, staging and storage is FREE and could increase the value of your home and quite likely sell your home faster.
This is not the program Love it or List it where the clients have to decide to stay or move after renovations. This is the show with twin brothers Drew and Jonathan Scott. One is a REALTOR® and the other is a contractor. If you were picked for the show, I will remain as your REALTOR® , the program ends once the renovations are complete and we would decide on a listing time and price afterwards. The sale of your home does not appear on TV.
This sounds like a lot of fun so if you are interested in taking part in this TV program... DON'T DELAY, fill out
the contact form
and get started on your way to becoming a star!