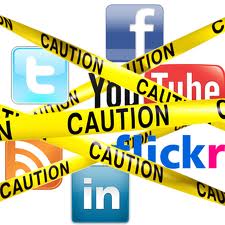 Twitter, Facebook, LinkedIn, Google+ and the list goes on and on. In today's world social media is a way of life - however, when in a real estate transaction not being socially aware could cost you more than you think.
In preparation for a real estate transaction, more and more people are researching their buyers or sellers online in an attempt to gain the upper hand. Posting exciting news about an upcoming offer, or relief in finding a home after a tenuous house search can actually give away your competitive advantage.
For example, a profile on LinkedIn may reveal where you work and your job position - that means potential income. Your employment history can show your age, if you were recently promoted, or are relocating. This information might invaluable to your opponents on the opposite side of the deal as it can give clues to how aggressive an offer or counter should be and provide an indication of your timeline.

Social media users often reveal too much personal information and don't know how to use, or chose not to use the privacy settings. Have you just broadcast that you sold your home and have nowhere to live in 60 days? The sellers that are about to receive your offer will be very interested to know that! Did you finally find the most amazing house, in the perfect neighbourhood, for a steal of a price? Can someone else connect the dots and scoop it out from under you? Does your posting or photo history show a bad neighbourhood or an annoying issue with the home you are selling? Did you post how desperate you are to move closer to family? Could this information cost you a potential sale or significantly lower the offers that you receive? 

As with other aspects of online privacy, be conscious that people may read everything that is posted online. Also, consider adjusting your (and your kid's) privacy settings to ensure only friends and family have access to your personal information.