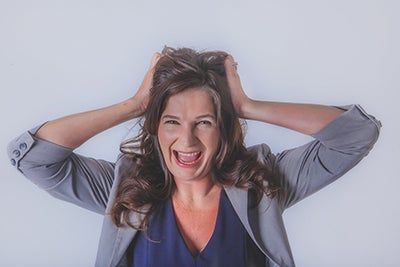 Below are the most common things that we see buyers overlooking when viewing homes. Often these little things are a surprise after the home is purchased and they have moved in. Avoid making these same mistakes by reading the list and making sure to check for these on your next home tour.
#1. Sufficient Cell Phone Service
We've become so used to our mobile devices that we almost can't imagine life without them. For many, like us Realtors, our income depends on them. But unfortunately, not all areas have full cell tower coverage yet. We've noticed that many rural areas are still lagging behind, as are some newly developed subdivisions that have sprung up seemingly overnight. So make sure to pull out that phone and try making a phone call and updating your Facebook status before you commit to purchasing your next home.  
#2. Handy Convenience Store
You have just moved into your dream home, settle in for a good movie and realize you don't have any snacks. How far do you have to go to get the basics? Is it a short walk, a bike ride or a drive away. The importance of this would really depend on how good you are at planning and stocking up – but most of us find the need to run out and pick some extras up at some point in time. So make sure your next home has a market that you can easily get to and get back to your movie. 
#3. Adequate and Controllable Lighting
Home showings are usually conducted during daylight hours and sometimes lighting is overlooked. It is important to look at what kind of lighting there is, and if it is sufficient, controllable and energy efficient. For inadequate lighting situations, make sure there are ways of adding more light with the use of brighter bulbs or lamps. Check to see if lighting is adjustable and controllable to your liking. Often dimmers and specific switches can be used to create the right nighttime atmosphere. And finally, the costs from lighting can really add up. Take a look for energy efficient LED or CFL lighting, or at the very least the option to upgrade to these down the road. 



#4. Overwhelming Landscaping Workload
Are you an avid gardener? If you are, then you already know everything there is to know on this topic. But if you're not, carefully consider and learn what your new home will require to take care of that beautiful garden you fell in love with. Weekly cutting, pruning, raking, weeding and manicuring can cut into busy schedules and if not done regularly the property can quickly become overgrown and neglected. Consider easy maintenance yards or the services of a landscaping professional and make sure to include these expenses in your monthly budget. 



#5. Laundry Workspace and Storage
Everyone is used to checking for the laundry machines and their location. What many buyers forget to look for is where the clean clothes will be hung to dry, folded, and temporarily stored. The ideal house would have a 1) shelf for detergents and laundry accessories 2) a workspace for folding, sorting and hanging, and 3) an area for air drying clothing that doesn't go into the dryer. Keeping an eye out for these little details can really help in the day-to-day enjoyment of a not so enjoyable chore. 



#6. Private Retreat Spaces
Open concept living and great rooms are all the rage these days. They look awesome and are ideal when entertaining, but sound and privacy are two things that really need to be considered. If you have more than a couple people living in a home ensure that there are sufficient private spaces away from the hustle and bustle of life to retreat to a good book, listen to music or just relax. A formal dining room could be a great study or a covered porch could be furnished to be a multi-season escape. Whatever your needs are – remember that there is more to enjoying a home than endless entertaining. 
#7. Peak Time Neighbourhood Traffic
If viewing homes during the workday or over the weekend you may not be aware of what the traffic in your future neighbourhood is like during the busy morning and afternoon rush. Make sure you visit the area around the times of your commutes to work and activities to gauge if this will affect your travel expectations and the overall viability of the home.
#8. Clear Wall Space For Furniture
When viewing an empty home, or even a show home - wall space can often be misleading. Since it is preferable to not block doorways and windows with furniture, it is important to make sure that there is sufficient unimpeded wall space. Create a mental inventory of the furniture needed in a room and visualize where it will go. What pieces are optional, and which ones can't you live without? Consider built-ins to work around tight or irregular spaces. With a little imagination and some planning, you can save yourself a lot of grief and disappointment on moving day.