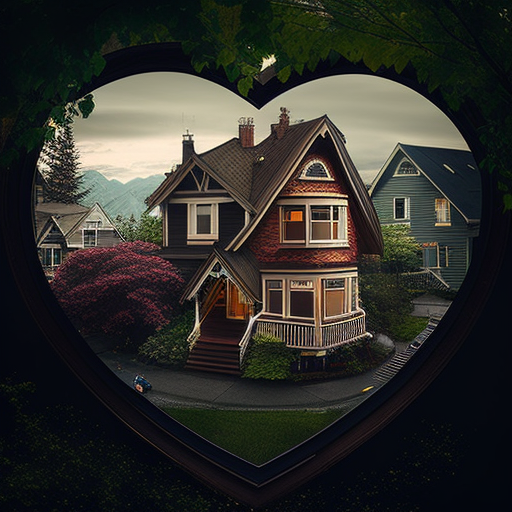 Happy Valentine's Day to all the lovebirds out there! Today is a special day dedicated to showing love and appreciation to those close to our hearts, and at White Rock Life, we believe that everyone deserves to find love, not just in their relationships, but also in their homes.
As realtors, Danielle and Craig know that buying or selling a home can be an emotional journey, full of ups and downs, twists and turns, and sometimes, it can even feel like a rollercoaster ride. But, just like a good rollercoaster, it's all worth it in the end when you finally find the perfect match. And, let's be real - finding the perfect home can sometimes be just as complicated as finding the perfect partner. It's all about finding that balance between location, affordability, and all the little quirks that make a house feel like a home. But, just like in relationships, when you find the right fit, you just know it, and that's when the magic happens.
If you're in the market of buying a home this Valentine's Day, we want you to know that we're here to help you find the perfect match. As experienced realtors, we are dedicated to making the process as smooth and stress-free as possible, and we guarantee that we'll bring a little humor and light-heartedness along the way. And, if you're selling your home, we understand that it can be tough to say goodbye to a place you've loved and lived in for so long. But, just like in relationships, sometimes it's time to move on and find a new love, and we're here to help make that transition as easy as possible.
So, whether you're in a committed relationship, a single and ready to mingle, or simply looking for a place to call home, we're here to help you find your perfect match. And, if you're feeling a little skeptical, just remember, love is always worth the risk. 
Wishing you a wonderful Valentine's Day filled with love, laughter, and a little bit of real estate magic.